Convenient and Free Weed Delivery
Glendale
Weed Delivery Glendale, CA
Experience the power of convenient and free weed delivery in Glendale, California. With Cornerstone Wellness, you can get the cannabis products you need without ever leaving your house. Browse our carefully curated selection of craft flower selections, pre rolls, vapes, edibles, extracts, beverages, tinctures, capsules, and topicals — all backed by our guarantee of quality and at reasonable prices!
For over 15 years, Cornerstone Wellness has rendered unparalleled cannabis services and products to Glendale, California. We take pride in being an independent legacy shop that set the benchmark for safe access, environmental awareness, and education ahead of its time. As the first evidence-based medical dispensary in California, not only did we win our customers' hearts with our intuitively crafted cannabis menu but also with our personalized yet analytical approach. Our unique approach and philosophy set us apart from other dispensaries and make us the top choice in Glendale, California, for all your cannabis needs!
Plus, our wellness consultants are understanding, multicultural and bilingual, with the necessary experience to aid new users, medical patients and recreational buyers in selecting their preferred product. So if you're not sure what to order, hit us up and let us guide you!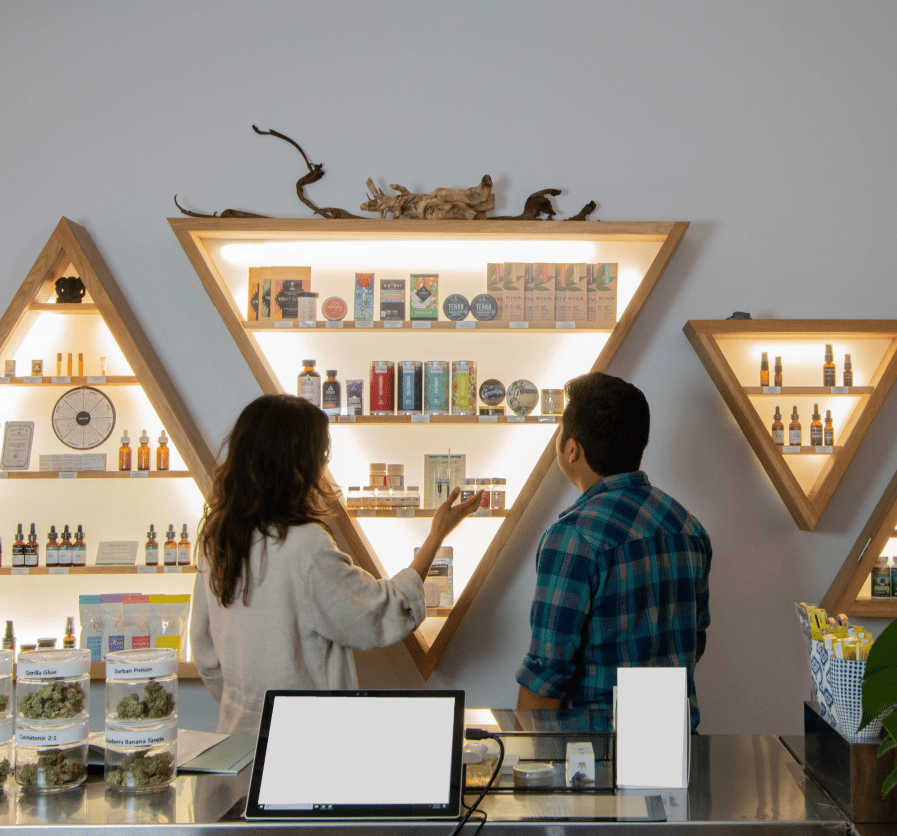 Glendales's Favorite Weed Delivery Service
Glendale is a Los Angeles County gem that should not be overlooked. Situated near the stunning Verdugo Mountains, Angeles National Forest and Downtown LA scene, it offers year-round sunshine and something to do in any season. From shopping hotspots or sprawling parks to cultural attractions — there are countless activities for locals and visitors alike! So, ordering a quick goodie bag from us is the perfect way to enhance your experience.
At Cornerstone Wellness, we offer free weed delivery in Glendale, California. We make it easy to get the cannabis products you need delivered straight to your door — no stress required! With us, you don't have to leave the comfort of your home or take a time-consuming trip across town just to enjoy the benefits of cannabis. Moreover, what sets our cannabis delivery service apart from the competition is our commitment to providing customers with an easy-to-use and well-designed menu full of your favorite cannabis brands. With just one look at our menu, you can easily select your favorite products without any hassle. Our beautifully designed and concise list of easy-to-read product menus makes finding exactly what you need simple.
But it's not just about the design — our weed delivery service also emphasizes the quality of our cannabis flower strains. If available, you'll see a close-up of the flower on our menu, giving you as much of an in-person shopping experience as possible. This attention to detail ensures that every product you order is top-quality and meets your expectations. Plus, with reliable and quick delivery times, you can enjoy your favorite products in no time!
And don't forget to check out our Daily Deals to get more bang for your bud!
Weed Delivery Information

Delivery Hours 10-10p
Same Day Delivery Orders must be placed before 8:30p.
Delivery is Free, all delivery orders have a $50 minimum purchase requirement.
Member will need to be present with valid ID to receive order.
Membership Rewards + Member Discounts Good For In-Store Purchases Only