We Have What You're Looking For
Whether you're looking for some top shelf flowers, great deals or seeking an all-natural way to achieve health and wellness, Cornerstone has you covered.  Read More
Order online or call ahead. Use our express window
Nothing beats face 2 face interaction. Stop by & say high!
Visit our Eagle Rock dispensary
2551 Colorado Blvd
Get Directions
(323) 259-8933
Open daily, 10AM – 8PM
Don't wanna leave the house? We get it & we gotchu!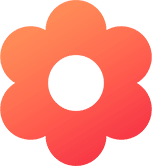 BOGOS, Happy Hours, And Daily Discounts
Your one stop shop for finding the best deals in town!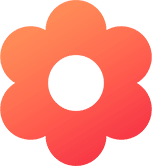 & They love us too!
See what our Los Angeles customers are saying about their favorite neighborhood weed shop!
"
This is the best shop I've been to. It's small, clean, chill, and the staff are all super professional. And I love all their plants! Highly recommend!
Emily D
"
Ro was so helpful getting me exactly what I needed. They have the best selection in LA of high quality, women owned, & regenerative grown cannabis products. Support this badass operation!
CK
"
I have access about a half-mile from where I live, but I travel about 35 miles to buy here. Clean, great staff, service, and, of course, menu. Everything I could want. Second to none, I won't go anywhere else.
Y
"
Had the most amazing experience, the staff is extremely knowledgeable and very polite. I'll definitely recommend to many peeps and visit when next I am in town. I honestly have never had a better dispensary experience.
Adeyemi
"
I have chronic migraines, and nothing helps. I must have asked 100 questions and Nick was amazing. He was very helpful and knew exactly how to explain everything to me. Will definitely be my new regular shop.
Maria R
"
Security and staff are always so kind and helpful! LGBTQ+ friendly: if your deadname is still on your ID, they can change your name in the system so you are referred to by your true name when you're at the counter 🙂 Tip these wonderful people!
BK
"
Great service and product diversity! The folks really know their stuff and are willing to walk you through any questions you may have. And you get discounts for being a regular customer, which I am now 🙂
Rajat S
Multiply when you get high. Shop, earn points and get rewards with every purchase.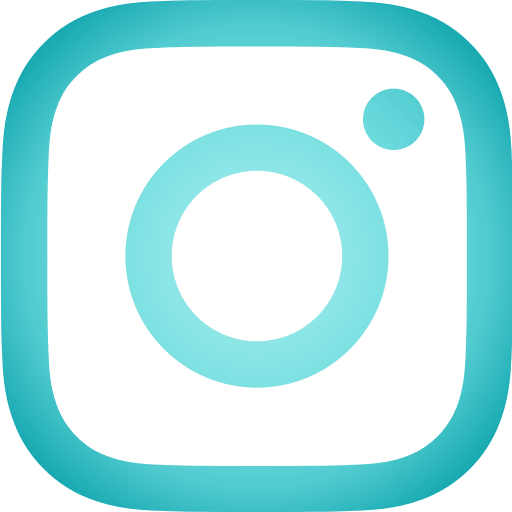 Follow us & laugh at our high brow memes
Cornerstone Loves our Eagle Rock Community
Cornerstone is proud to be locally owned and operated. We are a true legacy dispensary that has served and called Eagle Rock its home for over 16 years. Eagle Rock is in Northeast LA, tucked between Pasadena, Glendale, and Highland Park in Los Angeles, California. Read More
Frequently Asked Questions

Where is Cornerstone Wellness Dispensary located?
Cornerstone Dispensary is in Eagle Rock, one of the coolest and laid-back neighborhoods in Los Angeles, California. Our street address is 2551 Colorado Boulevard, Los Angeles, CA 90041.
Cornerstone serves the following neighborhoods in Los Angeles County: Downtown Los Angeles, Glendale, Burbank, Northeast Los Angeles, Pasadena, Highland Park, Silver Lake, Echo Park, Atwater Village, Glassell Park, Citrus Grove, South Arroyo, and Cypress Park.
What makes Cornerstone Wellness different?
In a word: Everything.
Cornerstone is a true legacy dispensary dedicated to quality craft cannabis. We were the first evidence-based medical dispensary in California and have provided impeccable cannabis services and high-quality products to our Northeast Los Angeles community for over 16 years.
Cornerstone supports small, independent, craft farms committed to sustainable and regenerative cultivation practices. As a first-generation Latino and woman owned shop, we proudly support the equity movement and show our commitment to inclusion with a menu that features female, minority, and LGBTQIA+ owned cannabis brands
Cornerstone encourages our community to share their needs and their stories so that we may best provide the help they need. Our budtenders are compassionate, diverse, and bi-lingual with the experience to guide the new user, medical patient, and seasoned recreational consumer. Our customer service ethos is empathy, engagement, and trust.
Can I use a debit card at Cornerstone Wellness Dispensary?
Yes, Cornerstone does accept debit cards, and we have an in-store ATM if you prefer to pay cash.
Where am I legally allowed to smoke weed in Eagle Rock?
California state law prohibits cannabis smoking in public. However, you are legally allowed to smoke on private property (subject to any rules or restrictions set forth by your landlord). But be advised that some apartment buildings may also prohibit smoking and vaping in the terms of your lease.
Do I need to be a certain age to consume cannabis in Eagle Rock?
Under California Law, recreational cannabis consumers must be 21 with a valid ID (state-issued driver's license/ ID card /passport). Medical consumers must be 18 with a valid ID and the original signed and stamped copy of their Doctors recommendation.
How much does weed cost at Cornerstone Dispensary?
We have a great range of prices that covers everyone's needs. Check our online menu for prices on everything we stock including flower, pre-rolls, concentrates, edibles, vapes, CBD products,THC-infused beverages, topicals, tinctures, pet products, smoke and vape accessories, and merch.
How much weed can I legally buy at Cornerstone Dispensary?
The answer differs, depending on whether you are a recreational or medical consumer.
For Adult Recreational Consumers:
1 oz Flower
8000mg/8g Extracts, Edibles, Infused (or combined equivalent)
For Medical Patients:
8 oz Flower
8000mg/8g Extracts, Edibles, Infused (or combined equivalent)
Does Cornerstone Dispensary offer cannabis delivery?
Yes, you may place your order online for delivery or express pickup. There are no delivery fees. Minimum order amount for delivery is $50. To see where we deliver,
TAP HERE.
How much are the taxes for cannabis products at Cornerstone Dispensary?
The state of California and local cities place a few different taxes on legal cannabis. You may expect to pay the taxes outlined below in addition to the listed price.
Here is a breakdown of current cannabis taxes for Recreational (adult-use) dispensary customers:
State excise tax for cannabis: 15%
State sales tax: 9.5%
Los Angeles city MBT: 10%
Medical Cannabis Patients get a tax break, but it can be a bit confusing. Here is a breakdown:
All patients pay state excise tax (15%).
Patients with an MMIC do not pay state sales tax
Patients with a doctor's recommendation (but no MMIC) pay state sales tax (9.5%) and 5% Los Angeles MBT
Do I need a medical card to buy cannabis products?
No. Cornerstone is a licensed recreational dispensary. Anyone can buy cannabis products at Cornerstone, provided they are 21+ with a valid ID.
Does Cornerstone Dispensary offer deals and discounts?
Yes, we do. We have a list of special discounts for different member groups, as well as everyday deals on our premium products!
EVERYDAY DEALS
First time Members save 20% off your entire purchase
Second Visit get $15 off your purchase of $100 or more
Third Visit gets you an Edible or Preroll w purchase
Happy Bday! Come by on your special day and get an Edible or Preroll
Bring a friend Swing by with your buddy and get an Edible or Preroll w purchase
Social Butterfly Post and tag a pic of Cornerstone on your IG, or a video on your stories get an
Edible or Preroll
Eco Shopper Reuse your Cornerstone tote bag and get an edible or Preroll with every 5th purchase
Review Us Show us your Weedmaps or Google review of your Cornerstone experience and you'll get an edible or Preroll
Veterans + Active Military get 15% off entire purchase
Seniors 65+ get 10% off
SSI gets 10% off

Check to see if you qualify for our Compassion Program
WEEKLY DEALS
Munchi Mondays
30% off featured Edibles
Tincture Tuesdays
30% off select Tinctures
Wyld Wednesday
35% off all Wyld products
Thirsty Thursday
30% off select Beverages
It's the Freakin Wknd
BOGO or 30% off rotating brands
Sunday Seconds
35% off all Wyld products
DAILY DEALS
Click Here For Our Other Weed Deals
*While supplies last. Limits and minimum purchases may apply. Purchase must be completed on day of offered deal to qualify.