Using Cannabis to Manage Your Post-Pandemic Social Anxiety
As society begins to open up and we all transition to the post-pandemic period, there's an inclination from some to get out and get involved in social situations and events. However, for other individuals, this can be an especially overwhelming time where any act of socializing can seem daunting and difficult. This type of social anxiety is understandable because of the amount of time that we have spent isolated and away from others. Swiftly being asked to do otherwise and have outside social interactions is a drastic change that can seem frightening for some. 
As our understanding of cannabis has grown, so has the view that medical and recreational cannabis can have a positive impact on mental health. Along with traditional forms of therapy, many are turning to cannabis as a way to manage these post-pandemic feelings of social anxiety because of the benefits that marijuana can have for one's health and well-being. Here at Cornerstone Wellness, we feature various products that can alleviate the feelings that Glendale residents may be having during this time.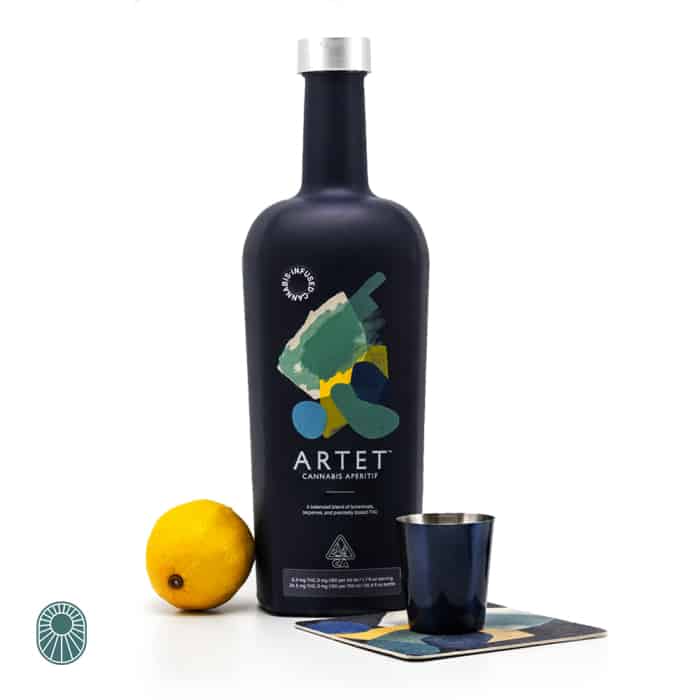 Artet Italian Style Infused Beverage 
Artet is a non-alcoholic, gently-dosed cannabis beverage that is inspired by the world of French and Italian-style liqueurs. This flavorful beverage is perfect for social occasions as it'll better your mood and open you up to interactions with others. With just a couple of sips, your anxiety will turn into feelings of elation and joy.
Pure Beauty's Sativa Special Blend Minis
Pure Beauty's Sativa Special Blend Minis are 10 portable mini pre-rolls filled with an excellent and uplifting Sativa flower. They come with a tropical smell and taste and will produce a happy, gleeful high. These pre-rolls will motivate and inspire its users to openly socialize and overcome their anxieties. 
Dosist's Bliss Lemon Lime Gummies
Dosist's Bliss Lemon Lime Gummies are a fast-acting, yummy vegan gummy that has been made to help you feel good. These gummies promote healthy and happy living that is conducive to positive mental health. They are organic and all-natural, and will enhance any occasion that you are involved in. 
The benefits that cannabis can bring are numerous and wide-ranging. From mental health help to pain alleviation, marijuana can serve many roles for users. To find the best cannabis products in the industry that have also been lab-tested, come to Cornerstone Wellness cannabis dispensary. For more information about our incredible lineup, call us at (323) 259-8933 or contact us online. Our friendly and knowledgeable team can work with you to help find the right cannabis product that best matches your preferences. Once you've discovered your preferences, you can take advantage of our convenient online ordering process. 
https://cornerstonecollective.com/wp-content/uploads/2021/07/iStock-1175259832.jpg
1299
2309
support@cornerstonecollective.com
https://cornerstonecollective.com/wp-content/uploads/2022/11/cornerstone-logo-new.png
support@cornerstonecollective.com
2021-07-23 14:52:29
2021-07-26 08:06:23
Using Cannabis to Manage Your Post-Pandemic Social Anxiety