Convenient and Free Weed Delivery
Altadena
Altadena Weed Delivery
Discover the power of easy and free cannabis delivery in Altadena, CA, with Cornerstone Wellness. Get your favorite cannabis products right from the comfort of your home! Explore our well-curated selection — we guarantee one-of-a-kind craft flower selections, pre rolls, vapes, edibles, extracts, beverages, tinctures, capsules and topicals that are incomparable when it comes to quality.
For over a decade, Cornerstone Wellness has been a trustworthy source of cannabis products and services to the Altadena community. We are unrivaled as an independent legacy shop that set and upheld safe access, environmental awareness initiatives, and cannabis educational programs before anyone else in the area. As the first evidence-based cannabis dispensary in California, not only have we won over our customers with our intuitively selected product menu but also with our individualized and analytical approach. Our unique philosophy sets us apart from other dispensaries and puts us at the top of Altadena's list for all your cannabis needs.
Plus, our wellness consultants are understanding, multicultural and bilingual, with the necessary experience to guide new users, medical patients and recreational buyers in selecting the perfect product. So if you're not sure what to get, just ask! We'll make sure you find what is right for you.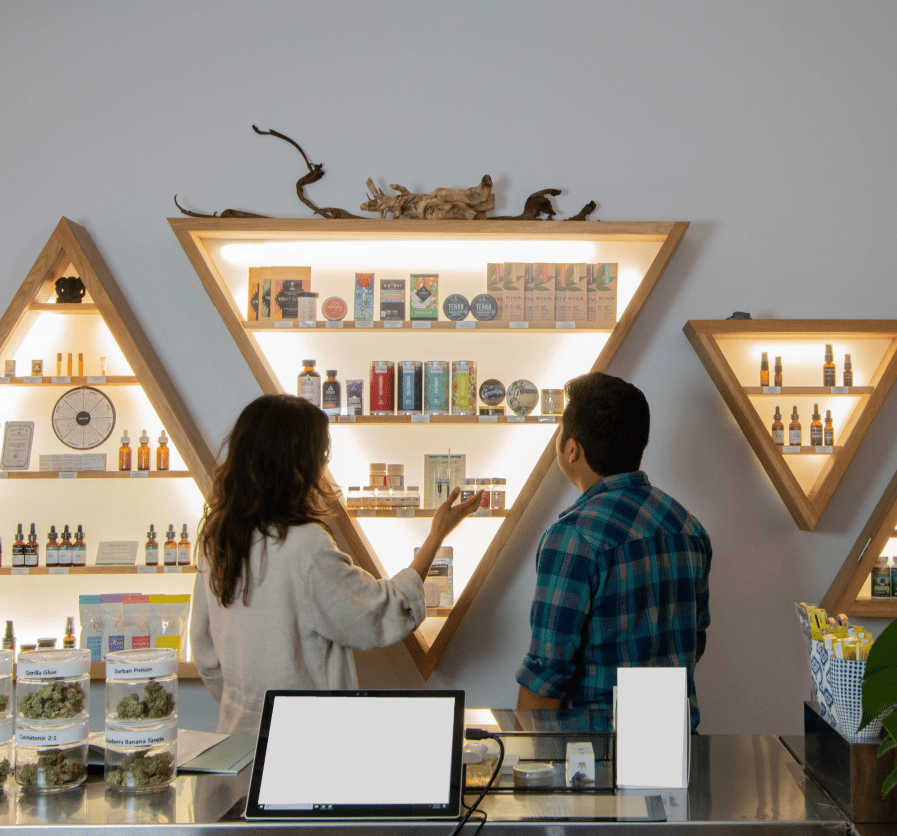 Altadena's Favorite Weed Delivery Service
Altadena may slip through the cracks of many Los Angeles cannabis-goers, but it's a hidden gem to those who do explore its rich history and captivating atmosphere. From Echo Mountain, Millard Falls and Chaney Trail to the Arroyo Seco, there's plenty to do here while conveniently located close to Pasadena. So why not take a moment to relax and enjoy the lush surroundings with fast and convenient Altadena weed delivery?
Make cannabis part of your daily wellness routine with Cornerstone Wellness and our free weed delivery Altadena! With us, you are only one click away from a transformative cannabis experience without ever having to leave the comfort of your home. Moreover, what sets our cannabis delivery service apart from the competition is our commitment to providing customers with an easy-to-use and well-designed menu. With just one look at our menu, you can easily select your favorite products without any hassle. Our beautifully designed and concise list of easy-to-read product menus makes finding exactly what you need simple.
But it's not just about the design — our weed delivery service also emphasizes the quality of our cannabis flower strains. If available, you'll see a close-up of the flower on our menu, giving you as much of an in-person shopping experience as possible. This attention to detail ensures that every product you order is top-quality and meets your expectations. Plus, with fast and reliable delivery times, you can enjoy your favorite cannabis products in no time!
And don't forget to check out our Daily Deals to get more bang for your bud!
Weed Delivery Information

Delivery Hours 10-10p
Same Day Delivery Orders must be placed before 8:30p.
Delivery is Free, all delivery orders have a $50 minimum purchase requirement.
Member will need to be present with valid ID to receive order.
Membership Rewards + Member Discounts Good For In-Store Purchases Only