Convenient and Free Weed Delivery
Pasadena
Weed Delivery Pasadena, CA
Pasadena is a beautiful city located in Los Angeles County, California. It is known for its stunning architecture, rich history, and cultural landmarks like the Norton Simon Museum and the Rose Bowl Stadium. However, what sets Pasadena apart from other cities is its thriving cannabis industry.
If you're looking for the best cannabis products and weed delivery in Pasadena, look no further than Cornerstone Wellness. Voted Best Dispensary in Southern California at the 2022 Emerald Cup, Cornerstone Wellness offers various carefully curated cannabis products that cater to all your needs. Our menu features craft flower, pre rolls, vapes, edibles, concentrates, beverages, tinctures, capsules, and topicals. Every selection from our menu is handpicked, user-tested, and verified to give you that lift you need.
For over 15 years, Cornerstone Wellness has provided California communities like Pasadena with unparalleled cannabis services and products. As an independent community-based shop, we emphasized safety, education, and environmental awareness before it became a standard in the industry. Likewise, we have become popular among Pasadena locals due to our masterfully crafted cannabis products and personalized analytical approach.
Moreover, our wellness consultants are compassionate, diverse and bilingual — with enough expertise to guide each new user or medical patient down their ideal path of highness. If you're unsure what to order, hit us up, and we'll chat about your options. So sit back and relax, and we will bring LA's Best Dispensary right to your doorstep.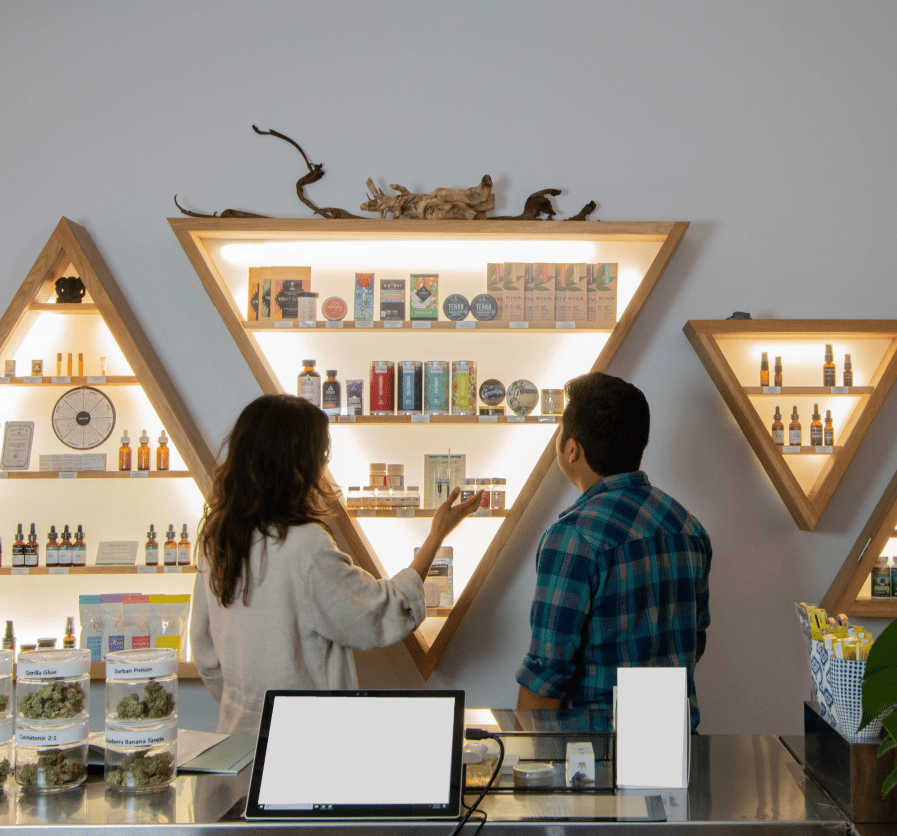 Pasadena's Favorite Weed Delivery Service
When it comes to weed delivery services in Pasadena, there are many options to choose from. However, if you're looking for a fast, reliable service offering a stellar selection of products, look no further than our personal favorite discreet weed delivery service.
What sets our cannabis delivery service apart from the competition is our commitment to providing customers with an easy-to-use and well-designed menu. With just one look at our menu, you can easily select your favorite products without any hassle. Our beautifully designed and concise list of easy-to-read product menus makes finding exactly what you need simple.
But it's not just about the design — our weed delivery service also emphasizes the quality of our cannabis flower strains. If available, you'll see a close-up of the flower on our menu, giving you as much of an in-person shopping experience as possible. This attention to detail ensures that every product you order is top-quality and meets your expectations. Plus, with fast and reliable delivery times, you can enjoy your favorite products without leaving the comfort of your home.
And don't forget to check out our Daily Deals to get more bang for your bud!
Weed Delivery Information

Delivery Hours 10-10p
Same Day Delivery Orders must be placed before 8:30p.
Delivery is Free, all delivery orders have a $50 minimum purchase requirement.
Member will need to be present with valid ID to receive order.
Membership Rewards + Member Discounts Good For In-Store Purchases Only